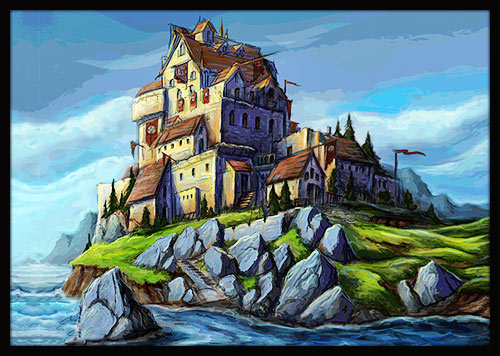 Hero-U, is a new game series that Corey and Lori Ann Cole - the creators of the legendary Quest for Glory series are working on.

Hero-U will be an adventure role playing series and each of the games will feature a specific class of a Hero. Hero-U: Rogue to Redemption is the first game of the series and it features the class of the rogue. You can find out more about this amazing new game, at the official site of Hero-U.

The game has been successfully funded by two Kickstarter projects, created by Corey Cole. The first Kickstarter Project ended with a $409.150 out of the $400.000 that was set as the primary goal and the second Kickstarter Project ended with $116.888 out of the $100.000 that was set as the primary goal. Feel free to check out the link to the latest one and read the latest updates about the game.

Meanwhile, if you are curious to know how the game looks and feels like, you can try the latest playable Hero-U: Rogue to Redemption Demos, available for Windows, Mac and Linux systems.